A Biblical Bar Mitzvah
If you plan to celebrate a Bar/Bat Mitzvah at the Western Wall (the Kotel), we at Live the Bible, offer a complementary experience – a family photo, a  beautiful reminder for each participant, making your event an unforgettable experience!
The participants will come to our studio in the Jewish Quarter (8 minutes walk from the Western Wall), dress in a biblical style and take pictures with a wide range of biblical figures from Goliath to the High Priest. From there we will proceed to a group photo against the backdrop of the Cardo, We will print the pictures, select frames or magnets and give them to the participants.
The cost varies depending on the number of participants and the composition of the attractions. A spectacular souvenir from an unforgettable day!
Additional Attractions
Enhance your experience with nearby attractions
Arrival with the Western Wall Train to and from Jaffa Gate with the train
A procession to the Western Wall accompanied by biblical mourner canopy Shofars, drums and dances
A professional photographer who will accompany you to the Torah
A biblical meal, mock waiters and biblical backdrops
A harp player who would play the tune of King David's melodies
Our studio is coming to you! Magnets in biblical style with costumes and background at the venue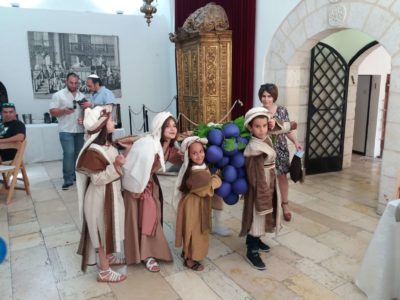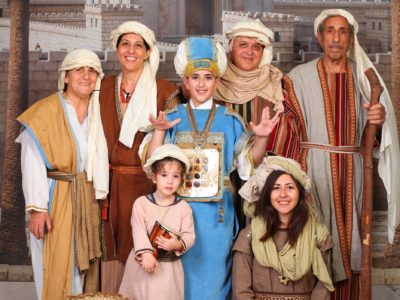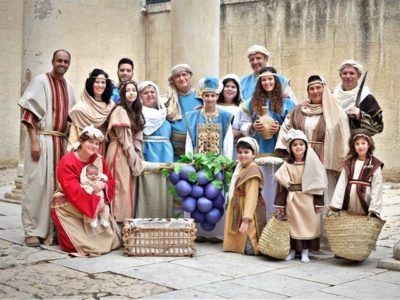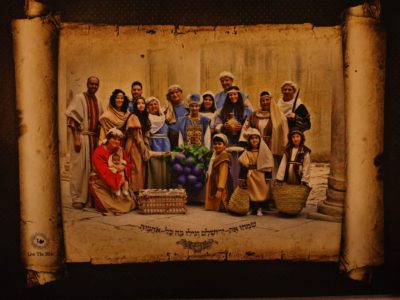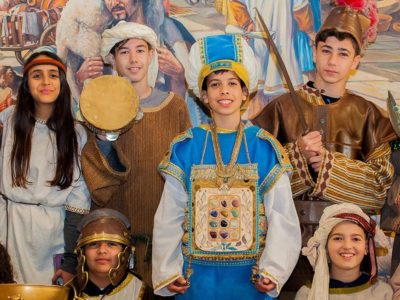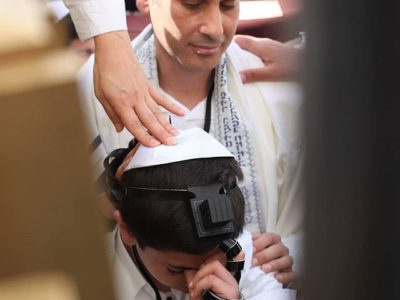 Testimonials
look what our Customers have to say about our attraction:
Zvulun Shallish
Lawyer, tel aviv
"Amazing experience in the spirit of the bible which reminds the glorious past of the Jewish people."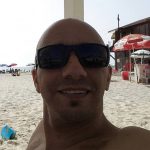 Asher Aroussi
Programmer, Elbit Inc., Zoran
"As parents we enjoyed very much to watch our daughters getting back in time to the Bible stories. Great fun and amazing pictures."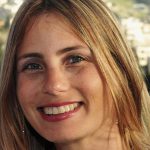 Adi Hameiri
Coacher, Givat-Shmuel
"A magical and amazing place located in my heart of the old city. The music and the atmosphere of the place made us feel as a real part of the story."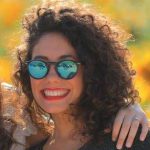 Moria Sharabi
Stident, Sapir college
"I have never had such a beautiful picture of myself and now as Moaabian Ruth!
It was magnificent.  A very kind and professional service."
For more details, Please fill in and submit the form below and we'll get back to you soon:
Contact Us
Join a biblical moment.
Address: chabad 58 street, the jewish quarter, Jerusalem.
Opening Hours: Sunday – Thursday, 10:00 a.m-18:00 p.m, Friday, 10:00 a.m – 14:00 p.m
E-mail: livethebible1@gmail.com
Phone Number: 054-5327286
website design :Tink Design
all rights reserved – Live The Bible 2016