Travel with the Bible
Imagine yourself taking your students, families, or campers on a trip to a region where a significant biblical story took place.
Suppose, for the sake of illustration, that you chose Tel Azeka to take the tour. Suddenly, as you explain the place and tell the story of David & Goliath's, he will emerge from behind a rock. King David himself is dressed from head to toe in his clothes, and with a David slingshot tied to his belt. While the students who are spectators will be excited by the status of giant Goliath, a battle will begin simulating the biblical story precisely, in order to best illustrate the battle.
From the Bible - Judges Chapter 7
"Then Jerubbaal, that is, Gideon, and all the people with him, got up early and put up their tents by the side of the water-spring of Harod; the tents of Midian were on the north side of him, under the hill of Moreh in the valley." "And the Lord said to Gideon, Put on one side by themselves all those drinking up the water with their tongues like a dog; and in the same way, all those who go down on their knees to the water while drinking. Now the number of those who took up the water with their tongues was three hundred; all the rest of the people went down on their knees to the water."
Testimonials
look what our Customers have to say about our attraction:
Zvulun Shallish
Lawyer, tel aviv
"Amazing experience in the spirit of the bible which reminds the glorious past of the Jewish people."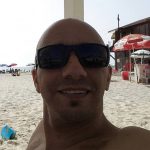 Asher Aroussi
Programmer, Elbit Inc., Zoran
"As parents we enjoyed very much to watch our daughters getting back in time to the Bible stories. Great fun and amazing pictures."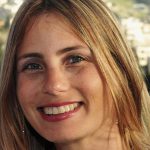 Adi Hameiri
Coacher, Givat-Shmuel
"A magical and amazing place located in my heart of the old city. The music and the atmosphere of the place made us feel as a real part of the story."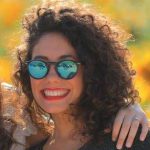 Moria Sharabi
Stident, Sapir college
"I have never had such a beautiful picture of myself and now as Moaabian Ruth!
It was magnificent.  A very kind and professional service."
For more details, Please fill in and submit the form below and we'll get back to you soon:
Contact Us
Join a biblical moment.
Address: chabad 58 street, the jewish quarter, Jerusalem.
Opening Hours: Sunday – Thursday, 10:00 a.m-18:00 p.m, Friday, 10:00 a.m – 14:00 p.m
E-mail: livethebible1@gmail.com
Phone Number: 054-5327286
website design :Tink Design
all rights reserved – Live The Bible 2016