Live The Bible Comes to you
New – Arriving your event with background and variety of costumes!
Recently, we started  a new format  in which we arrive events all over Jerusalem and outside with our biblical studio!
The production including:
1.  Arrival of "Live The Bible" team including photographer and dressing hostess.
2. A Mobile studio which includes background, tripods, flashs etc.
3. A Mobile cloths hanger with the best of our costumes.
4. Printing the photographs and sending them to your house.
5. A Possibility of magnet's photography including a unique design for .your event
 For an unique, original, exciting and unprecedented event –   contact us!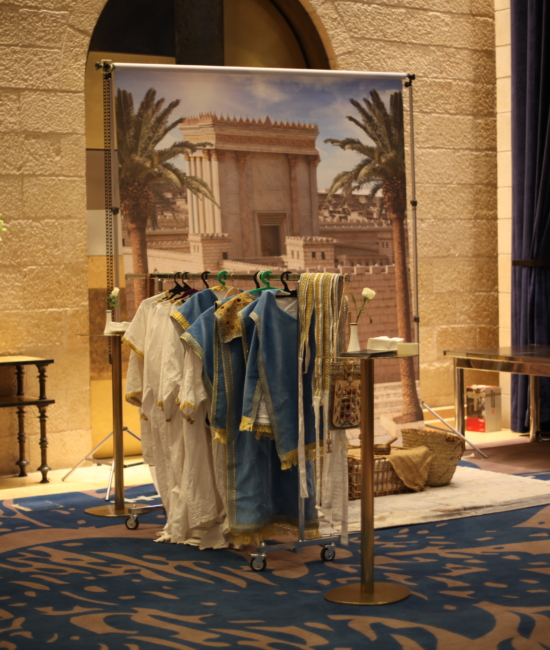 Organizations, companies & groups
Days of fun for leading companies, an excited experience for non-profit organizations, a rooted activity for tourists & groups etc.
Bar-mitzvas & events
The Bar-mitzva boy is masqueraded as the high priest on the background of the temple, the Bat-mitzva girl is masqueraded as the Moabite Ruth and extra variety of possibilities.
Educational institutions
Both religious and unreligious schools, kindergartens, colleges, community centers and youth movements.
For further details fill in your details and one of our representatives will contact you
Contact Us

Join the biblical momen.
Address : chabad 58 street, the jewish quarter, Jerusalem.
Opening hours: Sunday-Thursday- 10:00 a.m-08:00 p.m,
Friday- 09:00 a.m-02:00 p.m
Email : livethebible1@gmail.com
Phone number: 0545327286
website design :Tink Design
website development : moti dahari, tamir levy
all rights reserved – Live the bible 2016